Hits: 295
There's no doubt in our minds that rapper Cardi B had the major music headlines in 2017. Her "Bodak Yellow" which just recently ended its three-week run atop the Billboard Hot 100 was the first solo effort by a female rapper to achieve that feat since Lauryn Hill.
To this end, Billboard's "The Year in Music 2017" issue features the rapper alongside other 2017 breakout stars; Luis Fonsi, Daddy Yankee, Lil Uzi Vert & Lana Del Rey.
Speaking to Billboard's Chris Martins, Cardi explains how she felt on getting the Number one spot, displacing Taylor Swift in the process.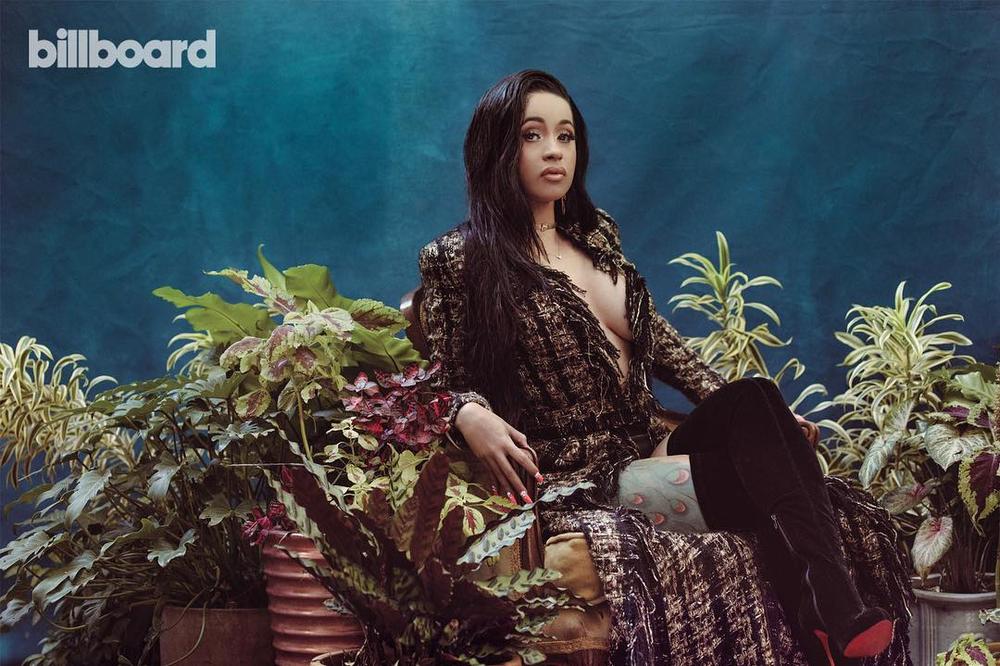 Read excerpts from the interview below:
On topping the Billboard Hot 100:
Lauryn Hill is like a goddess. For me to be in the same sentence with her, and one day a new female rapper to be in the same sentence with me… (She throws her hands up and slaps them down on her chartreuse tuxedo dress)
On unseating Taylor Swift's "Look What You Made Me Do":
I really like that song, but it do make me feel good because Taylor Swift is freaking Taylor Swift — [being on top] is what she's known for, and it felt like I was doing it for the culture.
On her persistence and drive:
This is my work ethic: I do not want to raise my future kids where I was raised, and I know the only way to do it is working, working, working, working, working. I don't want to live in a small Bronx apartment. I don't want to have three kids that got to share one room. I don't want my kids to go to school and get gang-affiliated. I don't want to do welfare. I don't.
On adjusting to stardom:
When women come up to me like, 'I am a freaking senator,' or, 'I'm a doctor.' It's like, 'Damn, y'all like me? I look up to y'all! It's not that people want to be like me, but some want to say the things I say and can't, because they're afraid. I say it for them.
http://@stefffles blbrd.cm/2u3H81