Hits: 35
Football is one of the most-watched sports in the world, and each country has its own competitive league. The Belgian Pro League is the highest tier of league football in Belgium and is where many great players make a name for themselves, from Romelu Lukaku to Kevin De Bruyne.
Recently, Nigeria international striker Paul Onuachu has been performing extremely well, and this year he has been named the Belgian Professional Footballer Of The Year after becoming the top-scoring African in all of Europe's top ten leagues. This is an impressive achievement and, hopefully, this means that Onuachu can help the Nigerian national team perform well in the next set of games they play.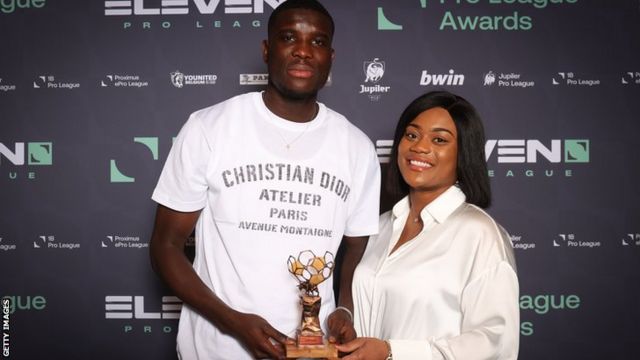 At just 26 years old, the player managed to score 33 league goals in the 2020-2021 season, cementing himself as the top scorer for the year. This was also key in securing his team, Genk, a spot in the European Champions League. Alongside all of this, they managed to win the Belgian Cup. With this incredible talent, the sky is the limit.
Due to his success on the football pitch recently, he has been nominated to receive the Ebony Shoe, an award that gets given to the best African player in Belgium. The winner will be announced on the 7th of June.
His stats are extremely impressive and show that he's a player coming into his prime. Center forwards are one of the most valuable types of player you can have in a team, and it's very clear that Onuachu would be a welcome addition to many teams from around the world.
With all this success, it comes as no surprise that Onuachu has been linked with several different European clubs. Whether or not he wishes to make a move is not clear, but he only signed with Genk in summer 2019, and it's possible that he has a lot more to offer before he makes a move to another club. Previously, he played for the Danish club Midtjylland, before making his move to Genk. When speaking about his motivation for the future, Onuachu said: "Rewards like this will always give me the extra motivation and encouragement to go much further as a footballer".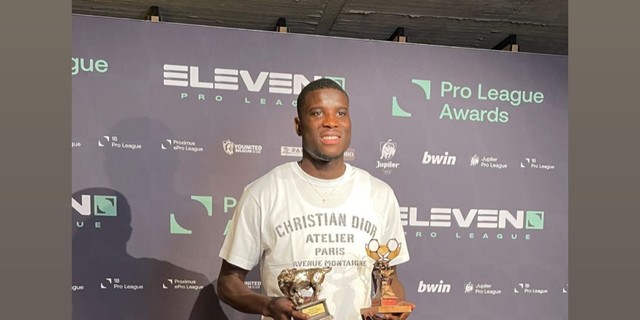 Despite his success in league football, Onuachu hasn't always been such a prolific scorer for Nigeria. Despite scoring Nigeria's fastest ever goal on his debut against Egypt in March 2019, for two years he didn't manage to score. Recently, however, he managed to end this drought. This came against Benin in a 1-0 win that saw Nigeria qualify for the 2021 Africa Cup Of Nations.

Shortly after this, he managed to score yet again in a 3-0 win against Lesotho, meaning Nigeria has finished at the top of Group L for the Nations Cup qualifiers.
However, this doesn't appear to have put the team in any real recognised contention for any of the major competitions. For example, looking at the football betting odds on the 2022 World Cup, Nigeria are a distant 250/1 for success behind fellow African sides Ghana and Ivory Coast, showing their distance from being the dominant side on the continent.

With all that being said, with a striker like Onuachu and a strong team around him, it's possible that Nigeria may once again win the Cup of Nations. It's just whether they can overcome the sides deemed stronger.


Perhaps Onuachu will perform for the Nigerian international team with the same incredible skill as he does for Genk. At this point, it's hard to tell, but he seems to have overcome his goal drought. Whatever happens, it looks like it's going to be an exciting year of sport for the Super Eagles.