Hits: 256
A dismal 3-0 loss at home to Liga's runaway leaders Barcelona underlined that the home side must rejuvenate their squad
 Before Saturday's must-win Clasico, Real Madrid fans unfurled a spectacular tifo that read 'Blanca Navidad'. They were dreaming of a 'White Christmas'. Instead, what unfolded was their very worst nightmare.
Barcelona didn't just beat Madrid, they humiliated them, triumphing 3-0 to put a shocking 14 points between the two sides after just 17 rounds of action.
Six days ago, Real retained their title of world champions but their Spanish crown is already gone.
This Madrid side has no chance of turning around a 14-point deficit to Barca – even with a game in hand.
Indeed, Zinedine Zidane's squad is in dire need of an injection of fresh blood. That has been the suspicion all season long. The confirmation arrived in the Clasico.
Real looked busy in the opening 45 minutes but for all of their endeavour, they looked devoid of inspiration.
Cristiano Ronaldo did his best to carry the fight but it was a Blaugrana side who were initially content to sit back that actually created the better chances as Luka Modric and Toni Kroos failed to find any gaps in their well-drilled defence.
Karim Benzema went close to scoring, seeing a header strike the outside of the post but, at the end of the day, he once again failed to find the back of the net.
Benzema has played in 20 games this season. He's scored in just four of them, with two of his five goals coming in a 6-0 win over APOEL.
Worse still, he is not even contributing to Madrid's all-round play as he has in the past. In 12 Liga appearances, he has as many assists as he has goals: two.
Benzema essentially personifies Madrid's malaise: ageing and in decline.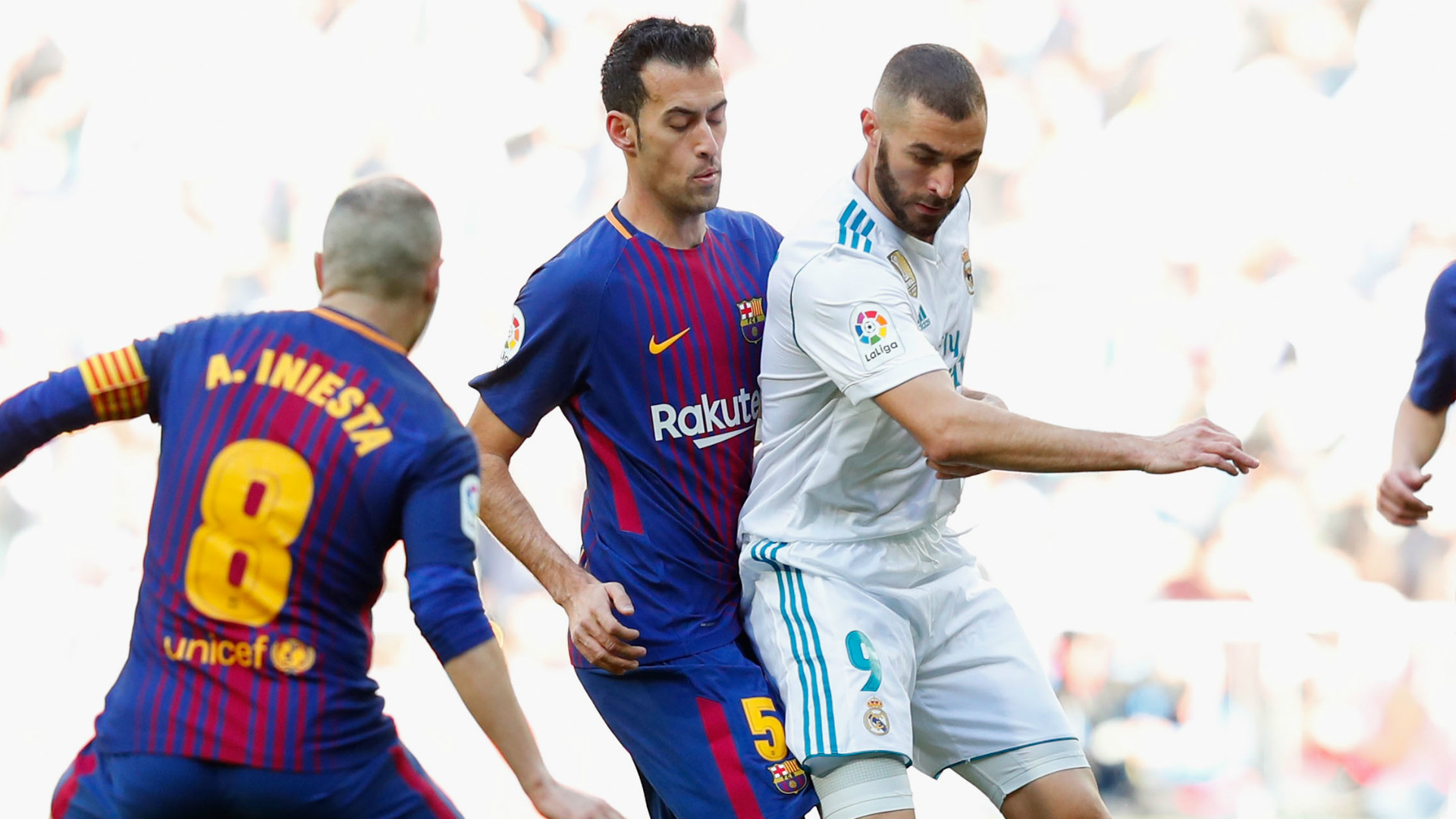 Real need to be rejuvenated. They signed some exciting young players during the summer, chief among them Dani Ceballos and Theo Hernandez, but they have barely featured.
For the most part, when everyone is fully fit, Zidane has repeatedly relied on the same starters. Last year, he rotated to brilliant effect, masterfully managing their, successful, bid for Liga and Champions League glory.
Therefore, the implication is that he does not have the same confidence in this season's supporting cast.
That is perhaps understandable, given Real are no longer in possession of replacements of the calibre of James Rodriguez and Alvaro Morata.
But the net result is that he is now fielding underperforming players such as Benzema on a weekly basis. It is hardly surprising that they are both jaded and ineffective.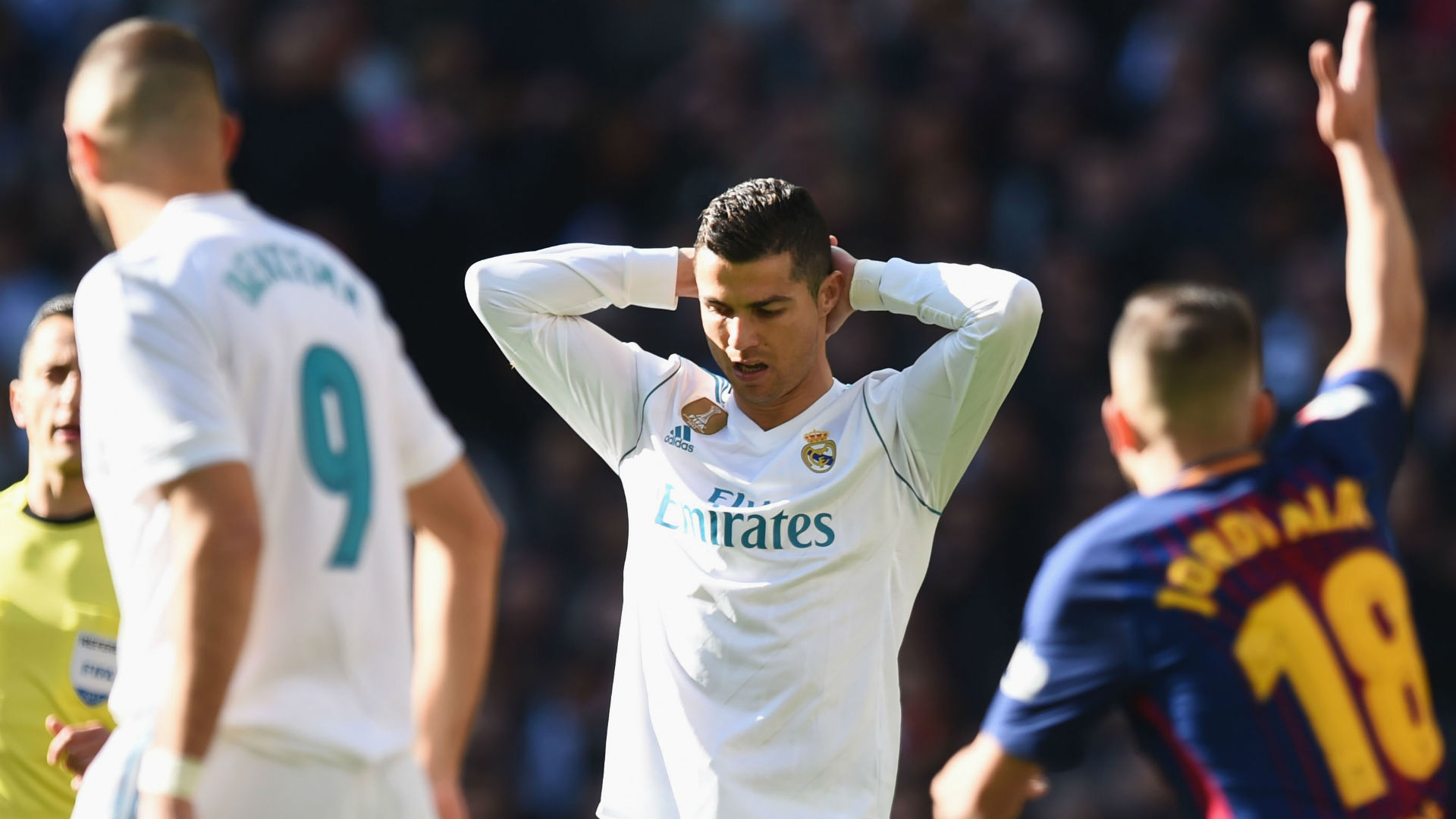 Only last week, Zidane was asked if he would urge Real Madrid president Florentino Perez for a new striker during the upcoming January transfer window.
"I'm not going to ask for a signing at all," the indignant French coach declared. "Karim is fine.
"He has not scored and you can always give an opinion, but it seems that Karim has to always score.
"I'm a little disappointed because he wanted to score but I'm happy with his game. I'm happy with everyone's game."
He will not be happy with this latest one, though. This Clasico humiliation has proven beyond all shadow of a doubt Real need to rebuild – and fast.
Otherwise, their New Year will be just as miserable as their Christmas.