Hits: 244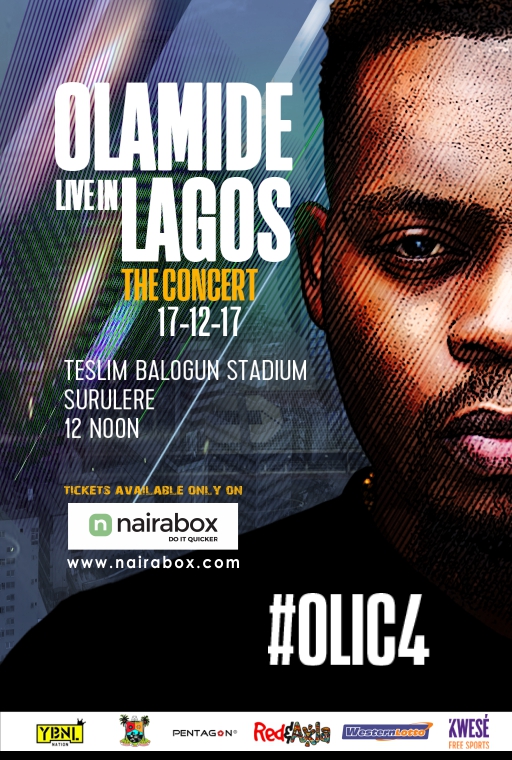 Lagos is putting her name once again in the international space with "Olamide Live in Lagos: The Concert" on Sunday, December 17, 2017.
Olamide will be performing live at the Teslim Balogun Stadium, creating an avenue for him to appreciate his fans for the love and support he has received, with the massive air play of most of his singles and album released this year.
#OLIC4 will be an unforgettable event, with performances by the King of the Streets, Olamide, with other A-list artists and upcoming acts from the mainland.
Tickets to the concert – Regular 1000 and VIP 5000 – are available exclusively on Nairabox.
You can either get your tickets HERE or HERE, which gets you an e-ticket sent to your mail after purchase.
Your e-ticket will be redeemed by scanning the QR Code, Inputting your Phone Number or through the following offline outlets: All Paga Agents, All Tastee Fried Chicken Outlets, All Mr Biggs Outlets, All CityDia Supermarkets, All FilmHouse Cinemas, All Cafe Neo Outlets, NY Supermarket and Renee Supermarkets
Organized by YBNL, Pentagon, Red & Axla, Western Lotto, Kwese Sports and Powered by the Lagos State Government, this year's edition is on a track to set standards, break existing records, and give fans what they truly crave for and deserve.