Hits: 128
Nigerian dancehall Singer, Cynthia Morgan has responded to the reaction by Nigerians over her disclosures about Jude Okoye and her previous administration.
Morgan had blamed Okoye for abusing her while under his name, and for additionally assuming control over her Vevo accounts.
In any case, Okoye, reacting, said he never prevented Morgan from utilizing her name yet just assumed control over her Vevo account since she owed him N40million.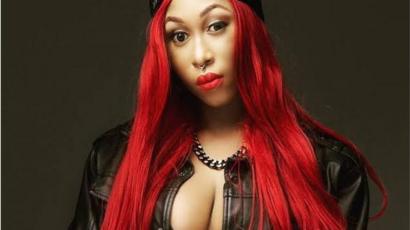 He proceeded to discharge the agreement he marked with, which has prompted a reaction from Nigerians.
A few Nigerians took to their Twitter page blaming Morgan for being a 'Clout chaser'.
Be that as it may, Morgan in an Instagram meeting on Tuesday night, said she didn't uncover her past to pick up compassion.
As per her, she would have made her disclosure years prior if that was her aim.
"I did not talk about Jude Okoye and my past because I want sympathy from Nigerians.
"People saying I came out because of sympathy are wrong, this thing happened four years ago. If I wanted sympathy I would have changed my name back then and come out crying," she said.
"The agreement with Okoye was like a loan, If he invested N50m in me, I was to pay back that N50m before we started sharing 50/50 formula from the music or video," she added.
Morgan added that she can make peace with Okoye but will never do that with her former manager, Joy Thongo.
According to her, "I can meet up with Okoye and settle the differences but never with Joy Thongo. Joy has no right to say all she said because she used me and I feel she also used Jude.
"I can make peace with him but no Thongo. The important thing now is to move on and make music."